The Sky's the Limit at This Art Exhibit in Quezon City
July 20, 2017
Most of us have a love-hate relationship with Metro Manila. We hate the traffic, but love the convenience of living in the city. We hate the pollution, but love the proximity to cinemas, restaurants, and malls. We love the cityscape, but hate that all the green had to go. Art Society and SkyVillas give us a different take on all these through a group show that breaks boundaries of perception — Limitless from July 23 to 26 at SkyVillas at One Balete in New Manila, Quezon City.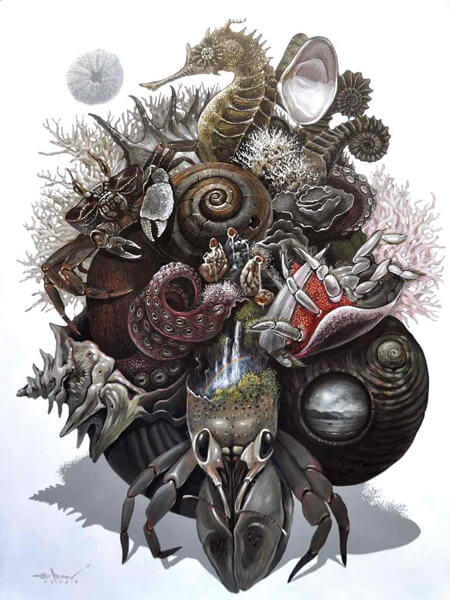 "Umang Sari-Sari" by Emman Acasio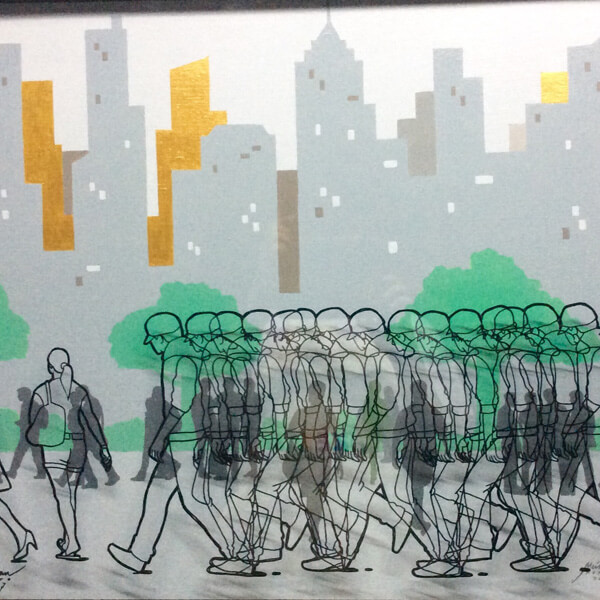 "Golden City II" by Norlie Naimban
A second installment in the Limitless series of art exhibits, this year's theme explores creativity without end. The featured artists are Norlie Meimban, Paul Magisa, Katrina Cuenca, Mickey Ferriols, Chris Pedayo, Alvin Cayco, Cj Tañedo, Jepoy Almario, Tiago Almario, Astrid Castillo, Darwin Guevara, Demosthenes Campos, Sam Penaso, Jim Orencio, Aldron Anchinges, Romnick Diez, Ejem Alarcon, Emmanuel Nim, Alfonso Recto, Jr Atienza, Joe Datuin, Julian Almirol, Marko Bello, Monette Mangulabnan, Piaget Martelino, Rommel Ramota, Valen Valero, Ronald Rodriguez, Romeo Lee, Randy Anchinges, Rodel Rillera, Emman Acasio, Rv Basco, and Arco Iris. Their works will be on display in one of the newest high-rise real estate choices in the Metro's largest city.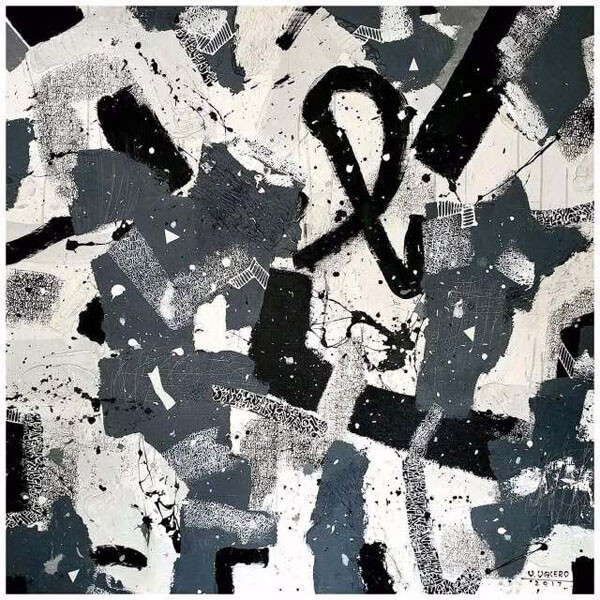 "Color Thematic Map" by Valen Valero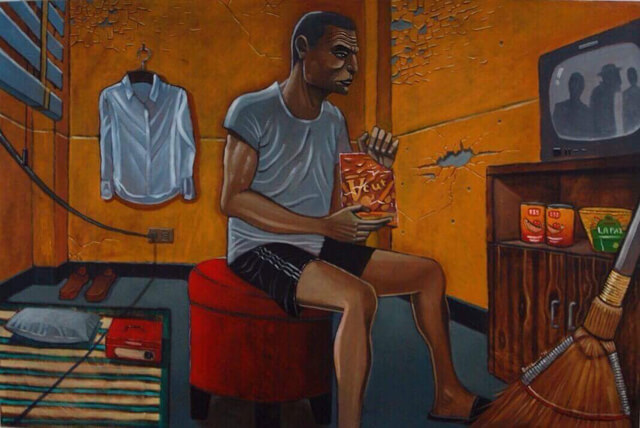 "The Frugal Next Door" by RV Basco
Art Society is a group that aims to produce unique and curated art exhibits and events in the Philippines. It was founded by Katrina Cuenca, Norlie Meimban, Paul Magisa, and Mickey Ferriols. Limitless II runs from July 23 to 26 at SkyVillas at One Balete, 1 Balete Drive corner N. Domingo Street, New Manila, Quezon City. For more information, please call (02) 998 0020.
Spot.ph article here: http://www.spot.ph/arts-culture/art-exhibits/70790/limitless-skyvillas-one-balete-a00171-20170717