Quezon City: Investing in The City of The Future
December 04, 2017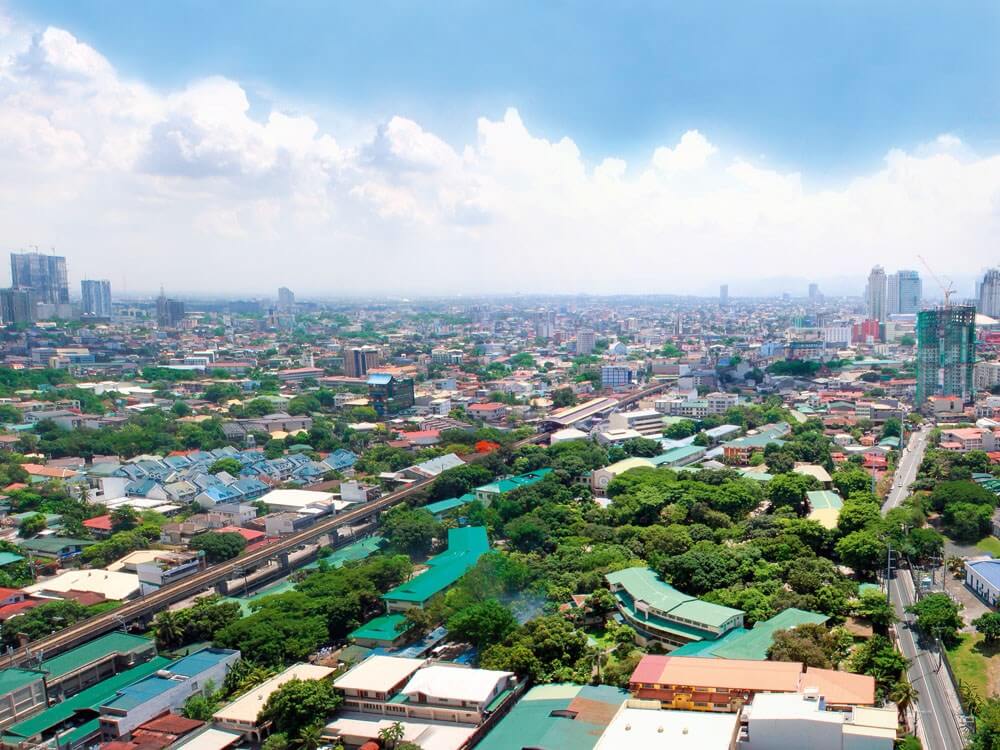 Mention the name "Quezon City," and various images immediately run through the listener's mind: government buildings, the Philippines' leading schools and universities, TV networks and studios, large-scale malls that command a lot of foot traffic, a multi-purpose arena that hosts famous concerts and popular sports events, and a national park named after the country's former president. All these make the former capital ripe to be one of the most progressive districts in the metro.
To date, Quezon City remains to be the National Capital Region's largest city, both in terms of geographical space and in population. With a land area of 161.126 square kilometers, it can easily fit Makati City six times over, or have enough space for 14 cities the size of Mandaluyong.
Its three-million-strong population is composed mainly of millennials and minors, the future workforce that will soon have the decision-making prerogative in their companies, and the perks and spending power to enjoy it.
All those advantages are drawing in investors who are converting a city, once perceived to be staid, if not static, into a booming property hub that will soon offer considerable value to building owners, commercial enterprises, their tenants, and market traders, just to name a few.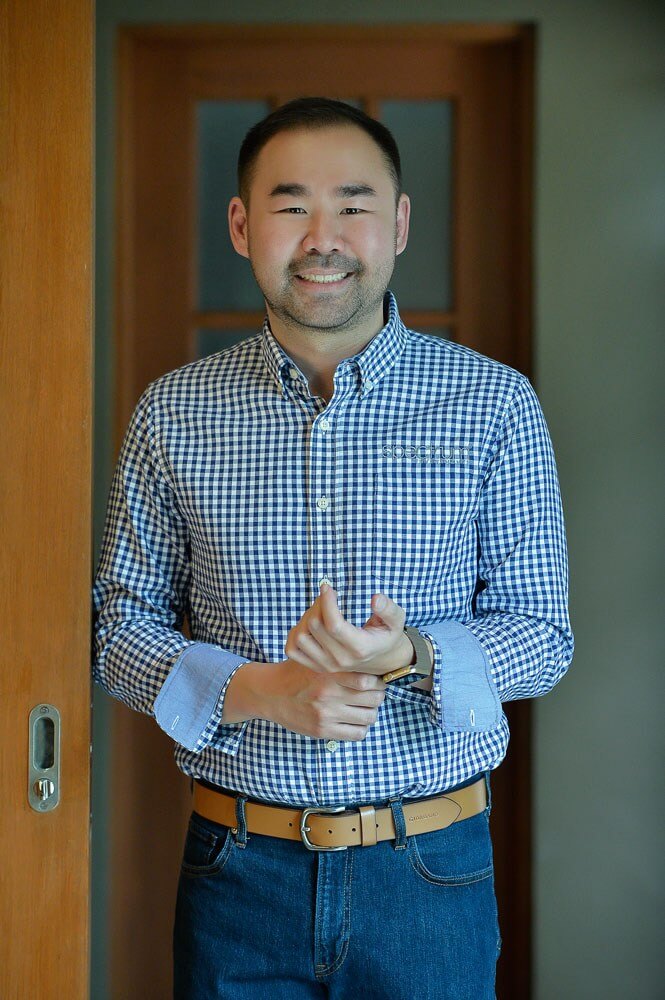 Carl Dy, property advisor and president of Spectrum Investment, elaborates, "Many business buildings are being built now, and the Quezon City Memorial Circle itself is undergoing a transformation. Well-known names in property development are putting up new hotels, residential areas, and activity places for entertainment."
These individual pockets of trade and industry will then be linked together by two public transportation facilities that will transport people and products within and even beyond the borders of Quezon City. MRT-7 will start from Bulacan and end near the Tandang Sora area, passing through Novaliches, Fairview, Batasan, and the University of the Philippines. Then, to be completed in a couple of years' time, the Skyway 3 will literally bridge the length and breadth of North and South, connecting the NLEX to the SLEX. Traffic just might ease up, and a population bogged down by congestion will rediscover the simple joys of living and doing business in the big city.
Dy says that the young and dynamic workforce in Quezon City is key to its progressive and economic boom. He says, "Those three million people comprise a melting pot of an educated workforce and a large consumer base. Forty percent of that population is less than 20 years old, young and energetic. Quezon City becomes a 24/7-running city, which is good for business. Companies will have workers when they open for business, and shops and restaurants will have people in them day and night.
"It's already starting. Quezon City has the BPO service industries in various areas. It is already a medical and wellness hub with lots of hospitals. Media is strong, due to ABS-CBN and GMA-7."
Dy points out that Quezon City is at that particular city stage when "it is about to bloom." The enterprising who want a significant return in investment can buy property at a time when it is affordable, and then sell it years later once the city and its property value reach their peak. Others who want to own their own home can invest in a house now and see it grow in value in the next few years.
"Property is all about buying low and selling high," says Dy. "For example, take a look at recent history. In 1985, a 500-sqm property in New Manila cost P800,000; but if you sell it today, 30 years later, you can sell it for P40 million.
"The property prices today in Quezon City are not as expensive as those in Makati or Bonifacio Global City. You can still acquire property at a low price. A typical BGC condo may cost you P200,000 per square meter, but you can get the same thing in QC at a cost of P140,000 to P150,000 per square meter."
Growing families may also find Quezon City an attractive place to invest in, because of the accessibility to hospitals, first-tier schools, and safe but vibrant recreation centers. Some property developers are addressing this increasing market by including family-friendly features in the condominiums and apartments they are putting up.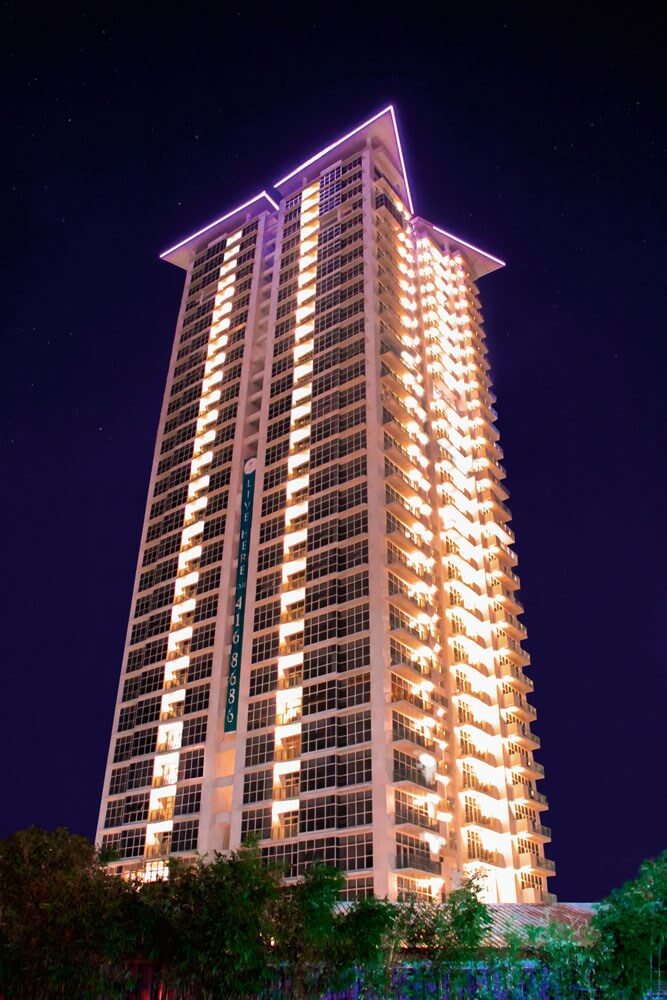 Alfredo S. Del Rosario Jr., President and CEO of Philippine Realty and Holdings Corporation, gives one example: "Our vertical development, SkyVillas at One Balete in New Manila, celebrates the luxury of space. Staying true to the New Manila heritage means having expansive spaces where one can really grow the family. Our smallest unit, a one-bedroom apartment, measures approximately 65 sqm; our penthouse suites go up to more than 430 sqm.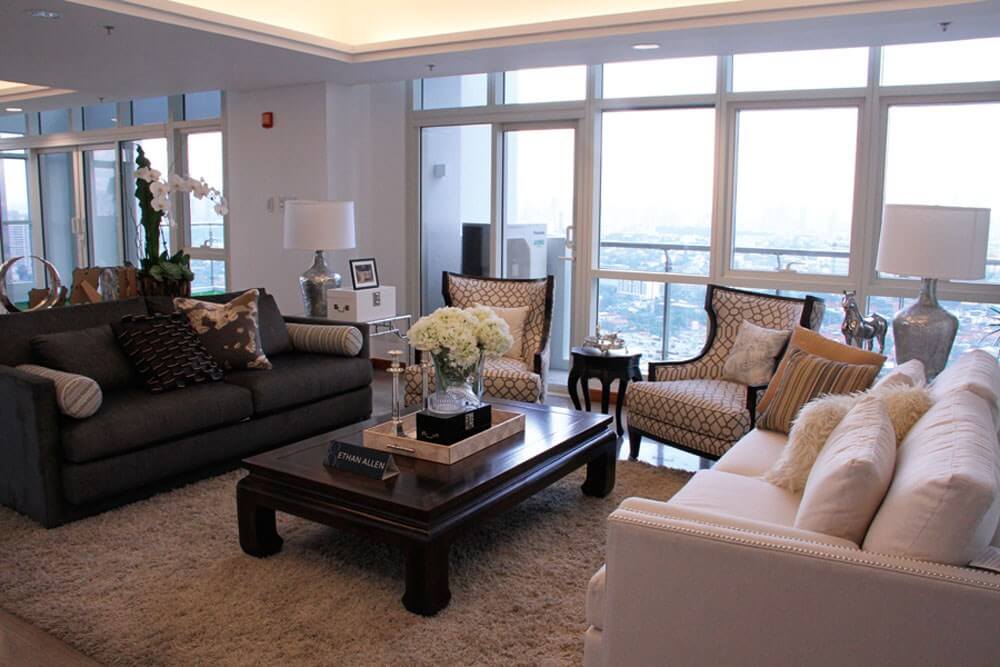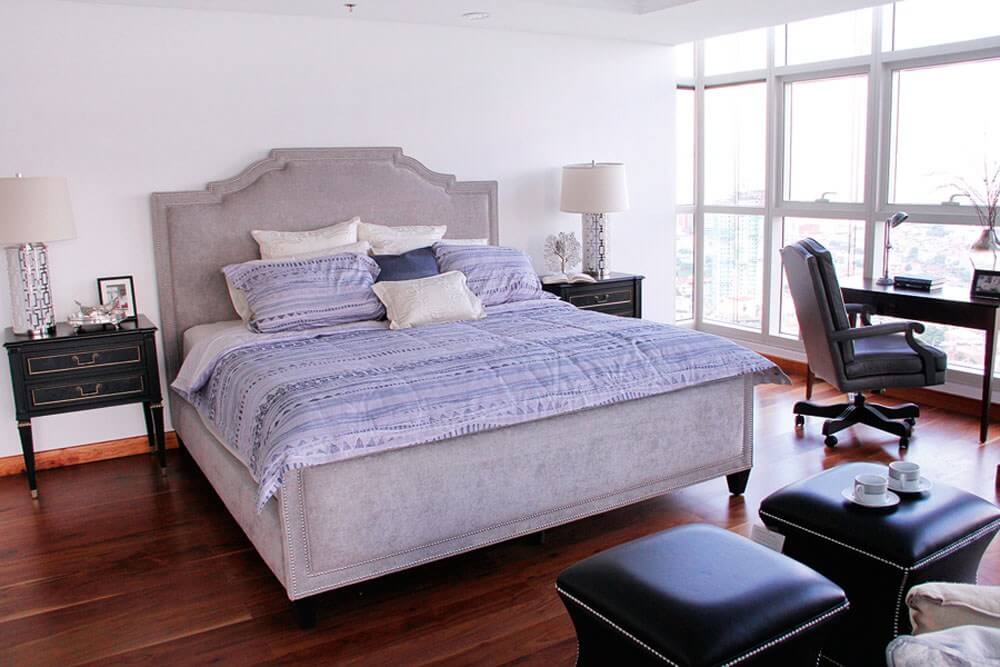 "All kitchens are fully fitted with SMEG appliances—refrigerator, oven, range hood and hobs—while the bathrooms only use Grohe and Kohler fixtures. The bedrooms are already fitted with cabinets for storage. The apartment is practically ready for move-in—it already has built-in LED lights, multipoint water heaters and air conditioning."
Dy enthuses, "Quezon City is a real exciting city that one can watch out for, because a lot of things will be changing. It will soon have its own business district. There will be opportunities for a lot of people to prosper."
Given the numbers, investment in QC appears to be a smart, strategic move. As the city grows and unleashes its potential as an economic powerhouse, its value as a property will rise. The enterprising who likewise place their own stakes in its vision may experience a new level of affluence.
Article from: lifestyle.asiandragonmagazine.